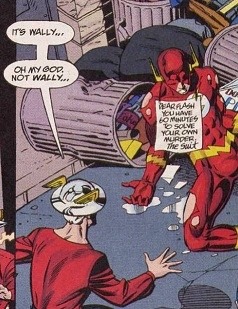 Oh my god, dude I love this. It's like a plot out of the silver age.

[Yeah, the Silver Age was definitely the inspiration for this story!  There are plenty of winks and nods to it throughout the story, not the least of which is the dedication to John Broome. –Lia]
I really appreciate Morrison's work on Flash and JLA because for him, bringing back the Silver Age didn't mean just bringing back specific characters, it meant bringing back the creativity, the wild and madcap ideas, the storytelling sense that anything is possible.
On Tumblr